With market sentiment at a point higher than was ever seen throughout most of 2022, bulls in the market did not hold back and took their favorite crypto-names launching to new heights. With this winning momentum, several cryptocurrencies broke all records and established new all-time highs. At the time of writing this newsletter, these ATH coins are as follows: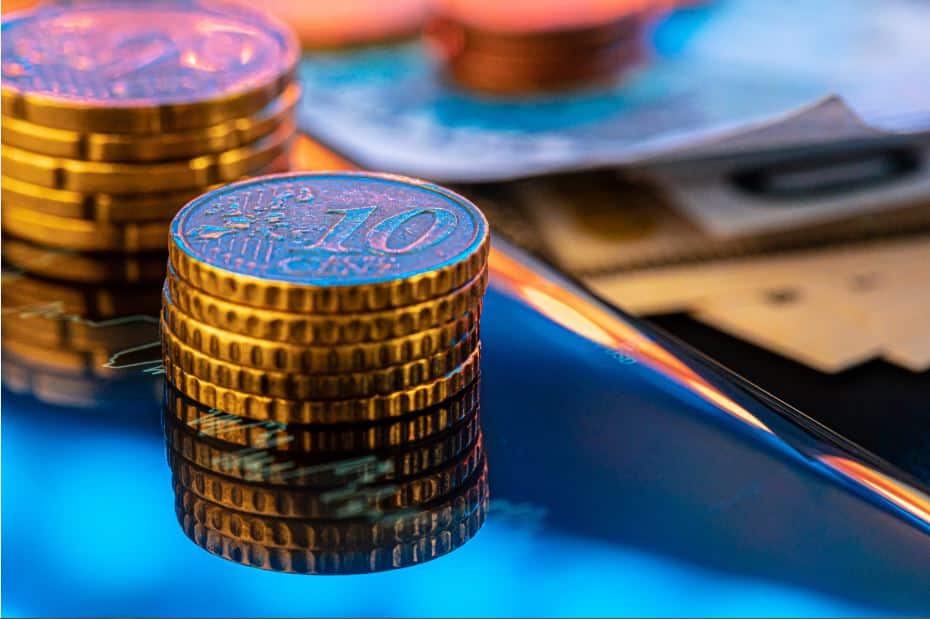 ATH coins
Aptos
Aptos (APT) is the most important name on this list of ATH performers because it not only established an all-time high in its price but also in its trade volume, which recently surpassed the $2.9 billion mark. APT has been in the trade since mid-November and has been falling to as low as $3, during this period. Its present surge has taken it up to an all-time high of $19.36, which it is likely to continue surpassing throughout the day. Aptos stands as the 25th largest cryptocurrency, and hence its surge in the wake of bullish sentiment comes as expected, as the market overall turns toward a buying momentum.
Gains Farm
Gains Farm (GFARM2) has also shown an impressive rise, putting it up to a magnificent all-time high of almost $6000, earlier today. To put this achievement in context, GFARM2 has been in the market since mid-2021, and initiated at $94. The year brought several high points and subsequent corrections, with shifting confidence surrounding the project. Its recent surge comes after a 400% volume increase, indicating a coordinated price pump, without any apparent updates to the Gains Farm project.
Gains Network 
Gains Network (GNS) has seen a tremendous upward price explosion which brought it up to a new record high of $6. The project has been seeing growing interest throughout the prior weeks after it announced a partnership with Trader Joe's to enable zero slippage trading and concentrated liquidity provisions. Volume too has been rising at a stellar pace in recent days from $1 million to its present level of $5.7 million.
MASQ
MASQ made it to $0.3915 earlier today, slightly scraping above an earlier high point of $0.3869 it had achieved in early 2021. Since then it has been rising and falling on par with the overall sentiment seen with the wider crypto-market. Its recent rise corresponds with a drastic improvement in market sentiment, pushing into the green zone. The project's launch of a fully decentralized web browser further adds to the hype surrounding it.
Atlas Navi
Atlas Navi (NAVI) has been on a downward slump throughout most of December in 2022 and much of January, falling to as low as $0.0432 during this time. However, NAVI has been on a roll during the last 5 days, as its volume peaked at over $2.7 million, causing its price to take off spectacularly. Guided by strong fundamentals such as 350,000 app downloads and a circulation of over 10 million, bulls raised this crypto-name to a new high of $0.1837.
Top Movers (24H)
Just like how the excellent state of market sentiment has yielded top winners in terms of ATH coins, several have performed well in terms of their daily price movements. Based on this metric, several have outperformed their crypto-peers, and have become top movers of the day. At the time of writing this newsletter, these winners are as follows:
Shih Tzu Inu
Shih Tzu Inu (SHIH-TZU) has been seeing an impressive price jump today, which took it up by 258% in a single day, ballooning it beyond three times its price seen yesterday. Market participants seem fascinated by the project, and expect it not to come crashing down, considering that its liquidity has been locked until October 2023, hence the mass accumulation. Its growing volume trend indicates that SHIH-TZU may yet rise to even further new highs throughout the day.
Xoloitzcuintli
Xoloitzcuintli (XOLO), has seen quite the rise today, almost consistent with the increase in its volume in recent hours. XOLO more than doubled its price from $0.000046 to $0.000095 in a matter of hours, as its trading volume more than quadrupled from $370,000 to $1.5 million. The market is rushing towards the XOLO market for the purposes of trading Ethereum and related tokens with low gas fees, hence the mass 'buy and hold' strategy at play here.
AptosLaunch Token
AptosLaunch Token (ALT) also caught a share of the glory among today's list of winners, as the wider Aptos ecosystem continues to deliver stellar wins this week. ALT rose impressively from $0.061 to $0.140, translating to a single-day gain of 130%. Volume too has risen explosively from $360,000 to $3.6 million, in barely 24 hours. This surge comes as Aptos and Move plan to launch Spaceport later today, which it claims will prove itself as crypto's largest incubation program. It has already got on board 26 venture capitalists who will be judging between 16 different projects.
Blocksport
Blocksport (BSPT), following a full week of price stability and barely any movement, exploded upwards today from $0.00053 to $0.00233. This sudden jump of 340% remained short-lived, however, as the high peak of this price pump could not sustain itself during the day. However, even after its price correction, BSPT is trading at an impressive $0.00093, which is 73% higher than its corresponding price seen yesterday. Only time will tell if this pump will continue throughout the day.
ROOBEE
ROOBEE, has been pushing on with its upward momentum of the last two weeks by further delivering a 50% price jump in the last two hours. In its slow and steady rise, this blockchain-based investment platform has successfully multiplied its price by a factor of 2.5 in the last month. Furthermore, its growing volume trend suggests that the rise is far from over, and the trend may very well continue for at least the upcoming several days.