With market conditions in the crypto-realm undergoing significant improvement during this past week, many winners have been observed across the market as a whole. One category of cryptocurrencies that had proven to be on winning streaks was that of ATH players, which set all-time records, owing to their price rise. At the time of writing this newsletter, the following stand as the top ATH names in the market: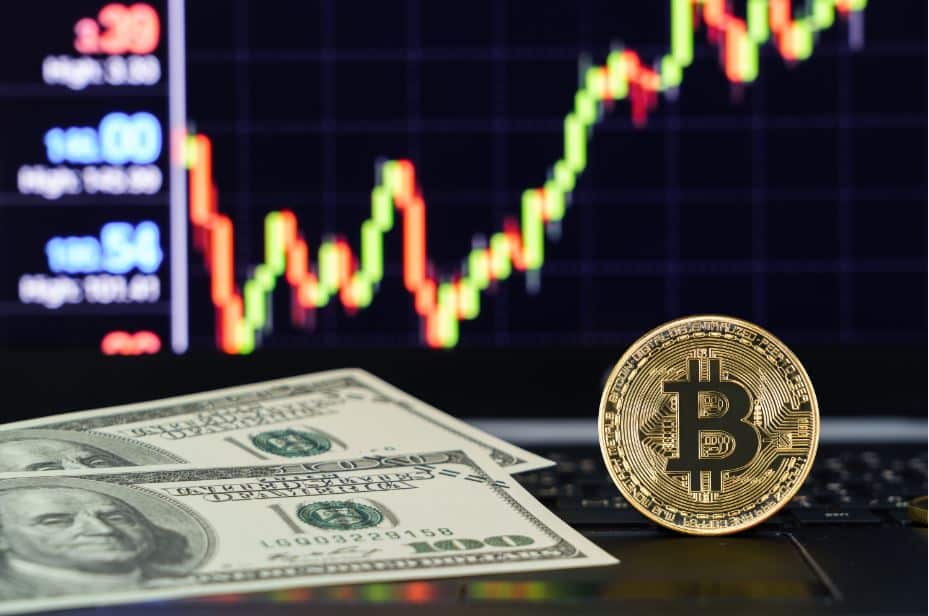 ATH coins
DollarMoon
DollarMoon (DMOON) has been on a winning roll this week and ultimately resulting in it hitting an ATH point of $0.041 earlier today. This denotes a staggering growth surge of over 7000% since yesterday and comes after the management team hinted at a high-profile partnership, which it plans on announcing later this month. The excitement evidently got the bulls activated, resulting in DMOON winning big this week.
Fame Reward Plus
Fame Reward Plus (FRP) has come a long way since its lowest point in late October when it was trading at less than $8. Earlier this morning, it made it to almost $64, and thus set a new price record as its all-time high. With over 30,000 followers on the project's Twitter profile, it is highly popular in the social media spaces, which is why its rallying crypto pumps prove to be quite successful, despite no milestones or developments being announced.
FanCoin
FanCoin (FNC) had seen a rocketing growth trajectory during the days of the FIFA football action, and eventually gained stability after Argentina's win had cooled off, days after the final. Following new year's day, however, FNC began a second rally and has persistently climbed to new highs ever since. Its latest milestone is an all-time high of $0.015, which it expects to surpass by today.
NutsDAO
NutsDAO (NUTS) has been traversing a rough path since mid-November, hardly bringing in considerable gain above its initial price of $0.067. However, since early January, as the NUTS poker tournaments began seeing a strong wave of popularity, and a recent NFT minting was initiated, the crypto-player began taking on a rocketing climb, which brought it to an epic ATH of $0.297.
ANKR Staked BNB
ANKR Staked BNB (ANKRBNB) has been on a strong winning streak since mid-December, taking on a gradual climb since its lowest point of $233, and making it to an all-time high of $299 seen earlier today. The winning momentum has spurred on, following updates that the development team has been in contact with Binance, with the possibilities of a collaboration making the rounds.
Top Movers (24H)
Just as several winners had come up in terms of their all-time highs achieved, another area where we see top-performing crypto names remains those that achieved incredible price climbs in a single day. These brought in substantial gains to their holders, and especially to those who timed their positions perfectly. At the time of writing this newsletter, the following names stand as being the top movers of the last 24 hours:
TEMDAO
TEMDAO (TEM) brought in remarkable gains today, as it more than tripled its overall price in barely a 24-hour time period. At one point, TEM climbed from $0.045 to a peak price of $0.227, denoting a 400% take-off, at which point trade volume hovered around $3.7 million. Eventually, as momentum cooled off, these gains came to stabilize at 238%.
Xoloitzcuintli
Xoloitzcuintli (XOLO) experienced a sudden and explosive take-off earlier today from $0.00008 to $0.00022, amounting to a 175% jump. Considering its high volume of above $1 million, and no recent updates, relating to the project, it appears evident that XOLO is undergoing a coordinated price pump, and may continue to do so throughout the following days.
Rally
Rally (RLY) proved itself to be a big name in today's list of performers, with a trading volume that exceeds $23 million. RLY has been on an upward surge since the 4th of January, after it announced a partnership with the gaming leader, PlayZapGames. Today, RLY jumped from $0.0083 to $0.0133, in a single day, which translates to a launch of over 60%. Its volume is likely to climb considerably higher in the following hours, and even days.
Jarvis+
Jarvis+ (JAR) has just had one of its most successful days, in terms of price climb, as it surged from $0.0016 to $0.0042, denoting a 162% take-off. The success of this Ethereum-based cryptocurrency seemingly ties in to improving market conditions, and positive sentiment, which has seen ETH climb to consistent multi-week highs in the recent few days. The trade volume for Jarvis+ has also been steadily climbing to above the $1.5 million point.
Shapeshift Fox Token
Shapeshift Fox Token (FOX), the cross-chain trade platform and crypto portfolio also made it to today's list of winners, as it steadily ballooned from $0.025 to almost double at $0.048. During this 92% rise, the volume for FOX saw an explosive increase from below $700,000 to more than $5 million. One trigger that could have catalyzed this rush could link to the latest audit of FOX's top partner IdleFinance, proving safe and reliable contracts.