Even though top crypto players such as Bitcoin and Ethereum failed to snap out of their paralysis, several names in the crypto market have brought on spectacular gains this prior week, with the entry of 2023. At the time of writing this newsletter, these weekly gainers stand as follows: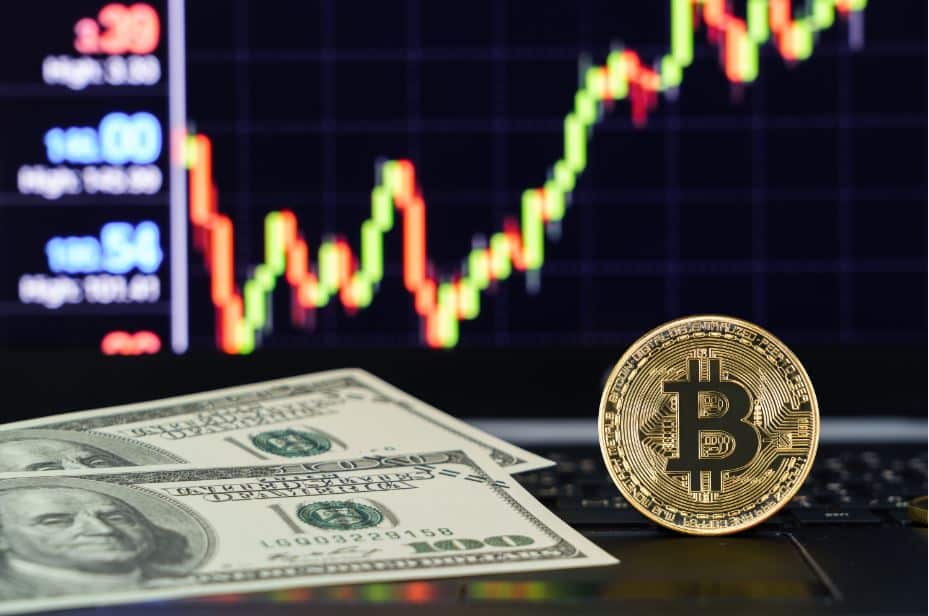 Top Weekly Gainers
CryptoZoo
Despite being allegedly referred to as a scam coin, CryptoZoo (ZOO), saw an incredible takeoff, throughout the prior week. CryptoZoo, which is founded by the internet celebrity, Logan Paul, aims to operate via autonomous zoo ecosystems which facilitate the breeding, collection, and trading of hybrid digital species. With all the controversy his promotion had brought, ZOO has seen an impressive climb of 975% in only 7 days, taking its price up to $0.0000065. The price trend indicates that fans and supporters of Logan Paul vastly outnumber the critics, at least in terms of market participants.
Bonk
Amid news reports that Bonk will see listed on coinbase, market bulls were awakened from their slumber, and began rushing this cryptocurrency in an incredible manner. Since as recent as new year's day, Bonk saw its trade volume rocket upwards from less than $90,000 to over $18 million. With all this bullish attention, the cryptocurrency saw its price surge in the last week from $0.000000092 to its present high of $0.000001001. This spectacular rise translates to a weekly gain of over 800%, in only a seven-day window.
Trace Network Labs
With a recent announcement from Trace Network Labs (TRACE), of new liquidity being added, and subsequent distribution to all holders, the market rushed the cryptocurrency on the 31st of December. As a result, its price exploded from $0.0078 to $0.6311, denoting a rocketing gain of almost 8000%, in a matter of a few hours. However, the market was soon to correct this sporadic rise, bringing TRACE back down to $0.1080. Despite this, the cryptocurrency is now trading with a weekly gain of a remarkable 1250%.
Shikoku
Shikoku (SHIK) has also made it to this week's hall of fame, with its 585% takeoff, which places it at a current price of $0.00000001979. Its present volume is on the verge of crossing the $1 million mark, which is the highest level it has been throughout the past week and has climbed by 65% in the last 24 hours alone. Based on this momentum, the climb for SHIK may have only just begun.
UpOnly
UpOnly (UPO) has also come in with a very successful price climb, after more than doubling its market capitalization in a single week. During this time, UPO went up to $0.0135, from $0.0050, denoting a weekly gain of 170%. This rise comes as both the project's staking and ICO platform go live, in the upcoming days.
Top Weekly Losers
As would be expected, just as bulls took several cryptocurrencies to impressive highs, so too were born active in the market this prior week. As a result, several crypto-names took disappointing plunges, bringing in hard weekly losses. At the time of writing this newsletter, the following made it to the list of top weekly losers:
FaceDAO
Even though FaceDAO has climbed by 14% in the last 24 hours, looking at its price trend over the week shows a disappointing price trajectory. The cryptocurrency has seen a sustained price fall from $0.000000455 to a present low of $0.000000094. This adds up to an overall price shed of over 79%, in barely seven days. During this period, volume too has been steadily dropping from $1 million to almost $300,000, making the prospects of a bounce-back even dimmer.
hiFLUF
The recently launched crypto-name, hiFLUF began its dip almost immediately after its introduction into the secondary markets, with an initial price of $0.01450. With a persistent downward slide coming about in the prior days, hiFLUF is now trading at $0.00468, which is 68% below its price of a week ago. The market is clearly re-pricing this new player, and pushing down the benchmark amid the wider market uncertainty.
PLC Ultima
PLC Ultima (PLCU) is a high-value mass-use crypto tool, allowing users to access global financial infrastructure. Despite this however, the last week had proven to be rough on this crypto-asset, as it began its descent from $1906 to $987, within only 7 days, and ringing alarm bells among its holders. During this time, it has shed almost half of its total price. The panic comes after developers changed PLC to PLCU without prior warning changing its base-rate in the process.
hiDOODLES
After a highly successful gain in the prior week, hiDOODLES has apparently shifted gears and is moving in the opposite direction, reversing all of its gains as a result. On Wednesday, the crypto-asset peaked at over $0.82, which immediately brought in a downward shift. Throughout the week, bears continuously dragged down the crypto name, putting its current trade price at $0.17. In barely a week, hiDOODLES has seen its price shed by almost 80%.
World Cup Inu
Finally, we turn to the most significant among weekly losers, World Cup Inu (WCI), with its weekly price loss of over 97%. With the world cup fever fast wiping away, the appeal of tokens relating to the event has clearly also been dying out of favor. WCI's plummet began earlier today, despite a stable week, in a coordinated mass selloff, and hardly any prospects of a fightback.