With the crypto market finally showing some much-awaited signs of recovery, bulls did not take much time to react, and rushed the most promising names, as market sentiment improved. Several cryptocurrencies saw their prices take off remarkably in the last seven days. At the time of writing this newsletter, the top weekly gainers stand as follows: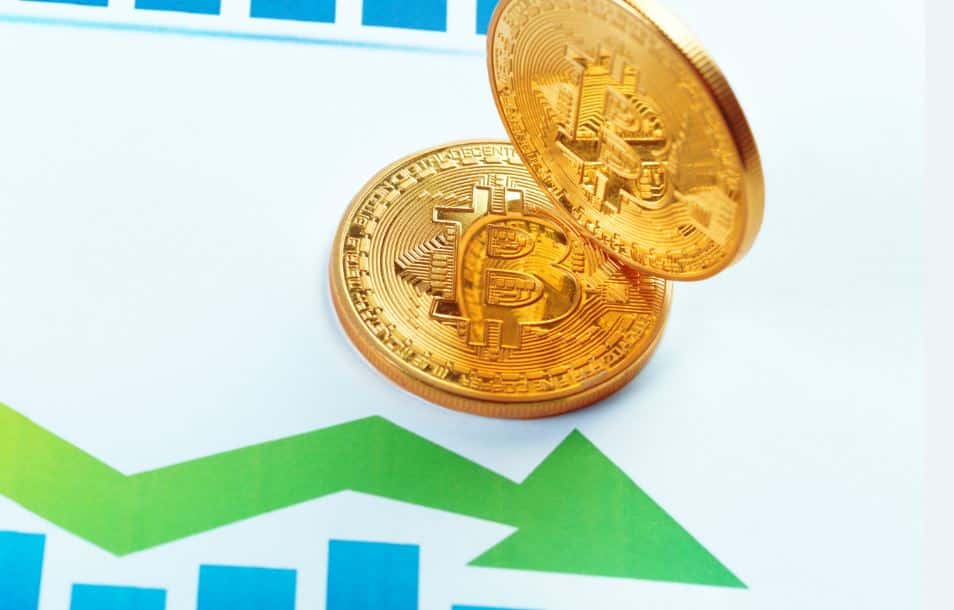 Top Weekly Gainers
Niobium Coin
Among all the winners seen this week, none compare with the sheer magnitude of the rise seen with that of Niobium Coin (NBC). The coin, in just a seven-day period, took on a staggering climb from $0.0018 to its present price of $0.0558, which translates to a whopping weekly gain of over 3000%. This bullish pump comes in spite of having no developments announced whatsoever, and volume has taken off from practically $0 to over $700,000 in hardly three days.
Tap
Tap (XTP) is yet another project that brought on an unparalleled take-off throughout the prior week, in its rise from $0.00027 to its present high of $0.00700. This phenomenal price trajectory works out to a weekly gain of almost 2500%, bringing much cheer to those who timed their positions correctly on XTP. The cryptocurrency saw its volume surge from barely $500 to over $2.5 million, as the news announcement came in, relating to the project's successful RTO and entry into public markets.
DogeKing
After a relatively quiet week, DogeKing saw a price explosion yesterday, which tripled its price in a single day, and put its weekly gain figure at a remarkable 248%. Like most winners this week, its volume had also seen an explosive, rather than a steady climb, as it went from less than $5000 to $1.6 million in a matter of days. Most of this growing hype comes from social media meme-coin enthusiasts, who have been rushing their favorite canine-themed player, as the market began its ascent toward recovery.
Gala
Another giant winner this week is Gala, which has blown onlookers away, not necessarily due to its weekly gain of 164%, but its sheer volume, which currently stands at $1.54 billion. Gala is the 90th largest name in the crypto-sphere and the widely accepted king of crypto-gaming. It has recently made a string of announcements, including an acquisition of Ember Entertainment, becoming the official token for Town Star Game, and also the Gala film project. Above all, it is a natural beneficiary for improving crypto-market conditions, rising as the bear market approaches its close.
Shibnobi
Shibnobi (SHINJA), in a single week, saw its price steadily climb from $0.000058 to its present level of $0.000161, denoting a remarkable 178% weekly gain. With SHINJA almost tripling its price, it boasts a trading volume currently exceeding $5 million. A significant catalyst for this pump seemingly is a recent announcement by developers, that no gas fees or taxes will be charged on SHINJA transactions for the next 29 days.
Top Weekly Losers
Where bulls take the rise, bears too naturally follow. This has proven to be especially true in the crypto markets with improving optimism among traders and investors. A number of cryptocurrencies undertook hard falls this week, bringing severe losses to their holders. At the time of writing this newsletter, the following stand as the top weekly losers:
hiDOODLES
hiDOODLES continues its losing performance, as we reported in the prior week, and thus once again making it to our list of weekly losers for the second time in a row. In merely 7 days, hiDOODLES saw a sustained price plunge which took it from $0.20 to less than $0.04, essentially shedding 85% of its price. This downward slip comes after the selloff which brought the artificial price pump to a grinding halt.
Crypto Arc
Crypto Arc (ARC) has been seeing hard price plunges throughout the week, as well as attempts to fight back, which have all eventually proven to be futile. Throughout the prior week, as talk of a potential rug pull began making the rounds, ARC saw a hard sell-off, which took its price from $0.13, to below $0.07. Volume too has been steadily falling throughout the week, from $5.8 million, to present levels of $1.4 million, further dimming the chances of any meaningful recovery.
The Paradox Metaverse
The Paradox Metaverse (PARADOX) has also had the misfortune of making it on our list of top weekly losers. In just seven days, its price trajectory demonstrates how it has halved its price during this period. In its fall from $0.06 to $0.03, its volume continues to steadily decline. Paradox's decline traces back to its initial launch in the market, upon which point it was trading at $0.10. Prospects for a turnaround seem unlikely based on this momentum and wider volume trends.
hiMOONBIRDS
hiMOONBIRDS has been in the market for barely a week, after its ICO, and has been on a declining path since. It has trimmed over half of its initial price of $0.023, given its current price point of $0.011. It is apparent that bulls are backing off from this fight, with volume steadily coming down from $5 million to $900,000 at present. A number of traders continue to watch this trajectory closely, hoping desperately for a bottom to set in.
THE Protocol
THE Protocol (THE) is a cryptocurrency that has been in the trade since mid-November and has yet to find the bullish momentum to bring it the gains it seeks. As of yet, there is no end to its downward slip, with a further fall of 45% coming in just the last seven days. Such performance is typically expected of new players and could see a turnaround as developments and major announcements are seen in the future, showing the market some promise for growth.