The diverse holding company largely focused on digital media and content technologies, Vinco Ventures Inc. (BBIG) is finally completing its spinoff Cryptyde. The separation of Vinco and Cryptyde, its cryptocurrency & NFT unit will take place towards the end of May. While buying activity has been noticed to increase since the spin-off was first announced, BBIG stock is most likely to retrace once the separation has been completed.
At present, BBIG stock is in the green with gains extending from the regular session to the pre-market on May 12. The stock added 6.05% in the regular session, which was followed by a further increase of 5.70% in the pre-market. Thus, the stock is currently priced at $2.78 a share while its year-to-date gain stands at 10.05%.
BBIG's Cryptyde Spin-off
On May 5, the holding company declared May 18 as the record date for the distribution of dividend shares of Cryptyde, Inc. common stock to BBIG stockholders in connection with the separation. By May 27, each stockholder of Vinco will receive one share of Cryptyde stock for every 10 Vinco shares held by them. The separation will also entail cash to stockholders in lieu of fractional shares after the 10:1 distribution ratio.
While the Registration Statement on Form 10 regarding the separation has not been declared effective yet, Cryptyde common stock is expected to commence trading on Nasdaq as a separate public company under the ticker "TYDE" following the separation. Vinco will continue to trade under its symbol "BBIG".
Cryptyde is a blockchain technology company focused on cryptocurrency and non-fungible tokens (NFTs). According to its CEO Brian McFadden, the spin-off will allow the subsidiary to scale its business without hurting shareholder value.
Pros & Cons of the Spin-off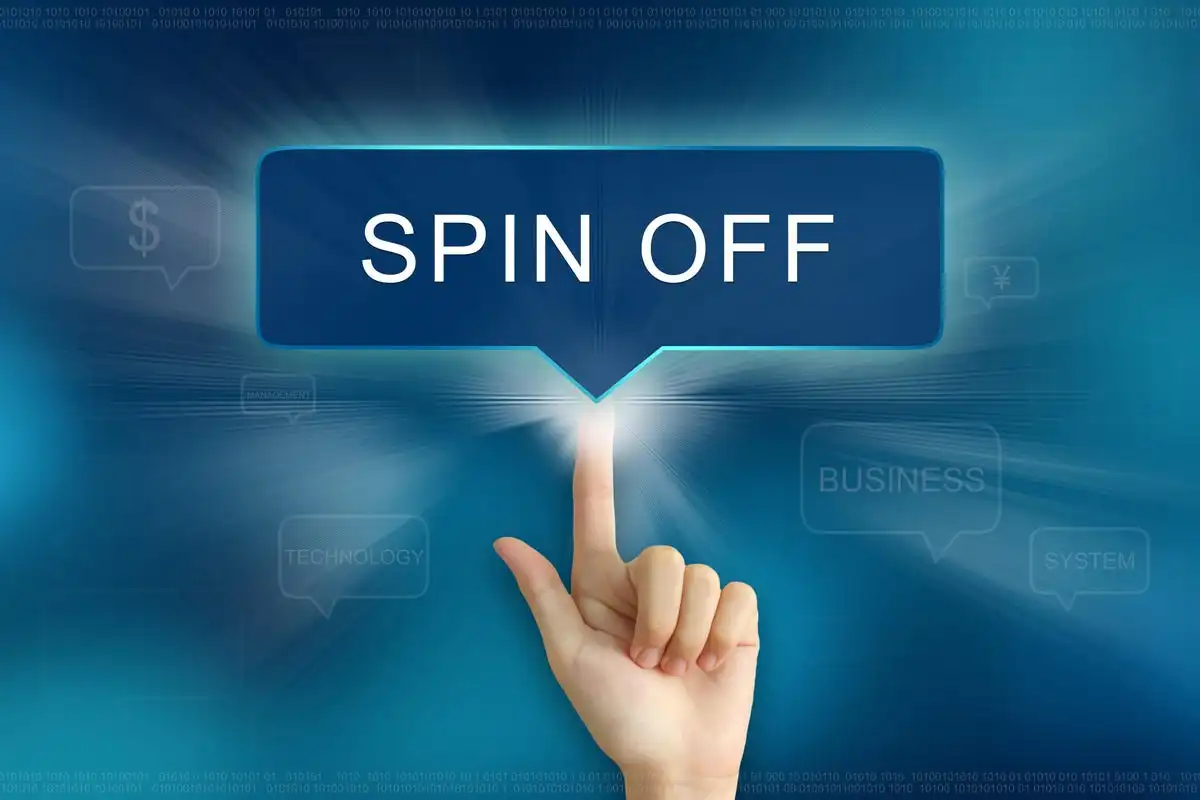 What does it mean for Cryptyde?
The spin-off, while long being anticipated and much awaited by many, comes at a time that is not the best for a crypto unit. The global cryptocurrency market has been having a hard time lately and is expected to continue losses further ahead. All major cryptos, including Bitcoin, Ethereum, Solana, etc., have been plunging down sharply as the threat of a recession looms overhead amid geopolitical and economic instability. More than $200 billion were erased from the crypto market in just a day as the sell-off intensified yesterday. Bitcoin plunged to its lowest levels in 16 months, trading below $26,000, and Ethereum tanked below $2000 apiece. Even more so, the collapse of stable coin terra USD has spread a wider fear of broader declines. Thus, for a crypto spin-off, these times are rather a tumulus and worrisome.
However, with a bullish long-term outlook of the crypto market and growing regard for NFTs and metaverse, if Cryptyde manages to amass retail crypto mining customers and brings its metaverse platform to life, the company could have a bright future.
How will BBIG Take the Spin-off?
For the company itself, the spin-off brings mixed realizations. On one hand, the spin-off will lead to further simplification of its business profile with a vast focus on social media and content tech while also removing the crypto-related volatility. On the other, BIGG is losing a huge opportunity for future growth and expansion.
While the company will become primarily a social media and content technology platform post the separation, there is no guarantee for it to continue to do so. History has proven that BIGG is easily enticed by anything flashy that comes along. A few examples are its shift from a personal protective equipment company to a custom packaging products maker and the latest pivot to digital media with the acquisition of Lomotif, the TikTok-esque network.
While there is an increasing trend toward video-making and sharing led by TikTok and the likes, the company's stake in a similar platform Lomotif is, however, very unclear (Further comment in Financial analysis).
BIGG Stock's Possible Price Action
While the hype surrounding the spin-off has continued so far, it will most likely die down once the separation is complete. The Cryptyde spinoff has been the only exciting thing that had BIGG going for months since the hype around its stake in the video-sharing app cooled down. Once the Cryptyde catalyst is out of the picture, the stock is most likely to retrace and a sell-off will be sparked. However, there is a chance that certain investors might hold on to their BIGG stock rather than Cryptyde given the extreme volatility and crash down in the crypto market.
A Quick Look at BIGG's Financials
In late April, BBIG declared its financial results for Q4 and full-year 2021 which ended on December 31, 2021. Amid its transition to a digital media and content technology company, it reported a revenue decline of 18.5% to $9.8 million while gross profit increased 1.3% to $2.48 million. The revenue marked a big decline despite the company's huge customer traction for Lomotif and its events.
Net loss widened to $713.2 million against $5,2 million in the previous year, with a loss per share of $11.24 in 2021 and $0.49 in 2020.
BIGG ended the year with cash and cash equivalents of $187.6 million, while short-term obligations totaled $243.0 million. Given the high inflationary pressure and rising interest rates, the company will have to resort to external financing, which would bring about further dilution.
While the company claims Lomotif has generated millions of views and even ad revenue, it has not provided any kind of indication or guidance as to how much it expects to generate in revenue from the video-sharing app.
Conclusion
On one hand, while the spin-off opens new doors for both Cryptyde and BIGG in terms of growth for TYDE and business simplification and alignment for BBIG, it also comes with several cons. The crypto downfall will surely impact Cryptyde and the separation of a possible huge growth opportunity amid a questionable stake in Lomotif and declining cash along with the hype surrounding it, the company itself along with the stock might suffer even more. At the moment, BIGG stock is a speculative investment at best as there is no reliable indication of its value (Lomotif stake).