On April 12, Alzamend Neuro Inc. (ALZN) rebounded in the after-hours following a decline of 2.86% in regular trading. Thus, ALZN was trading at a price of $1.20 per share against its previous close of $1.02.
A day before, the company shared news of two new contracts for managing and conducting its Alzheimer's study. Following the news, the stock seemed to have made some gains in the premarket session before losing some to profit booking in regular trading. ALZN thus resumed rising in the after-hours on Tuesday.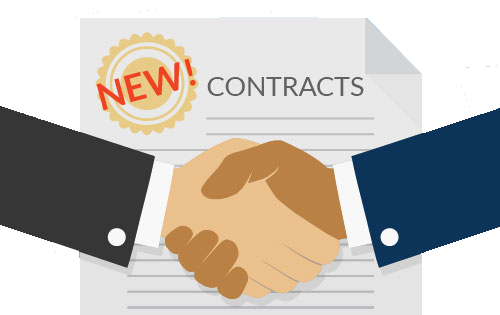 ALZN's New Contracts
As per the latest news, the company has entered contracts with Altasciences Clinical Kansas and iReasearch Atlanta, LLC. The contracts are secured for managing and conducting, respectively, the Alzheimer's disease Phase IIA MAD study. The study is designed to assess the safety and tolerability as well as the maximum tolerated dose of AL001 in patients with mild to moderate Alzheimer's. Enrollment for the study is expected to be initiated in May 2022.
The novel lithium-delivery system AL001 is currently under development for dementia in connection with Alzheimer's disease. Furthermore, AL001 comes with a reduced risk of side effects over current lithium-based treatments. AL001 is licensed from the University of South Florida Research Foundation Inc.
Additionally, ALZN recently conducted a Phase I study with Altasciences and has continued the partnership to now include the Phase IIA study.
Market Opportunity Analysis
The global neurodegenerative disorder therapeutics market has a bullish rating of growth at a CAGR of 7% from 2020 to 2025. In addition, the Alzheimer's disease (AD) diagnostics and therapeutics market is projected to progress at a CAGR of 5.51% to reach $9,639.23 million by 2027. While the pandemic impacted the wider neurodegenerative as well as the Alzheimer's therapeutics market, the trends are now in recovery. The market is now expected to make full recovery in the forecasted period, while pre-pandemic it was marked to grow at a CAGR of above 10%.
Currently, there is no effective approved treatment for AD, and the number of people living with the disease is expected to grow dramatically in the coming years.
ALZN's Offensive on Alzheimer's
The early clinical-stage company has so far shown promising results for its two product candidates AL001 and AL002. Both the candidates target Alzheimer's from different angles and have proven effectiveness in preclinical trials. Recently, ALZN successfully completed the Phase 1 clinical trial of AL001 and is now set to commence the next one. AL002 is presently being prepared for IND application to the FDA.
Hence, the company is working on the much-needed treatment with lesser side effects for the growing disease.