Gaming Shiba has been trending as the cryptocurrency managed to accumulate gains of 45% during the past twenty-four hours despite a largely bearish crypto market. The daily price chart shows a steady uptrend in the price movement. The token started off the day with the daily low price of $0.000000000112 and reached towards the 24-hour high of $0.000000000237. The cryptocurrency has yet to break its uptrend in the daily timeframe and a further increase may be expected.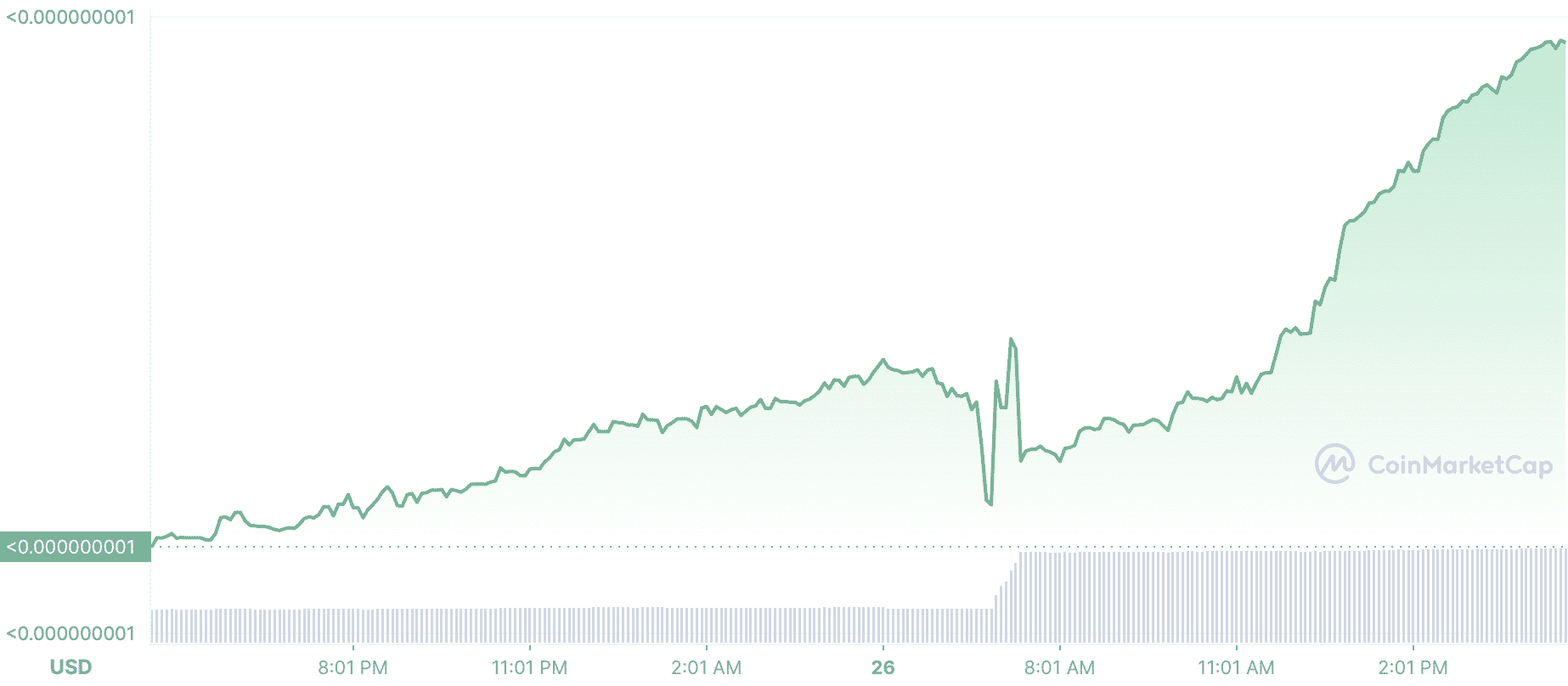 The surge in the token price has also led to increased activity as the daily trading volume has also increased by more than 180%. The token currently stands at a market rank of #2944. 
What is Gaming Shiba?
Gaming Shiba is designed to become the bridge between the gaming world and the digital world via different channels like NFTs, streaming platform etc. It will give players a taste of the multi-functional streaming platform that it is along with the many features it has to offer. Through the platform, gamers will be able to turn their gaming performance into NFTs and sell them at some of the largest NFT marketplaces. 
The project has been featured by some of the top names including Yahoo Finance because of its innovation and the value it will be bringing into the cryptocurrency market. The strong fundamentals are also responsible for its current uptrend. 
Gaming Shiba Price projection
Gaming Shiba is surging amidst announcement of BitMart listing. The crypto exchange is expected to list the token soon. Moreover, some of the other recent listings have been made by PancakeSwap, LBank Exchange and ZT Exchange and the network is also expecting more listings to happen soon. Apart from the listings, the network is also now sponsoring the Crypto Expo Dubai 2022 which will significantly increase its media coverage – resulting in a boost of community. 
Gaming Shiba has been trending #1 on Coinmarketcap and has been consistently in the top trending tokens over the week. The community has also seen phenomenal growth which furthers the bullish outlook of the token. The token's holders have grown to more than 40k with the Twitter community touching 80k in followers. The positive developments pave way for a bullish projection and according to the estimates of Wallet Investor the token is expected to be operating at a price level of $0.000000007 in five years' time.