On April 18, 2022, Waitr Holdings Inc. (WTRH) rebounded in the after-hours session following a decline in the prior session. The stock added 8.87% in the after-hours while its lost 2.33% during regular trading. The rebound came after the stock hit its near low of $0.2930 against its 52-week low of $0.2900. Thus, WTRH was trading at a price of $0.3190 per share in the late trading session after the downfall.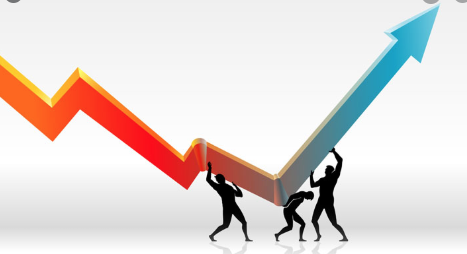 There is no recent announcement or news from the company behind the downfall or rebound. The latest news date back to March 30.
What Happened with WTRH?
On Monday, WTRH stock declined to a near low value in the regular trading session. Given that thee is no official reason, the near-low seems to have sparked the interest of investors. Following the decline to such a low price level, investors seem to have started buying the stock in order to make some gains. Hence, the stock's latest movements have been due to external factors rather than internal ones. Social media discussions and stock sentiment, etc. might have played a role in garnering the interest of investors towards the dip.
Impact of Covid-19
Covid-19 while had been the source of numerous woes to the global economy, has also brought about exponential changes in the world we know today. While the world was gradually changing, the pandemic proved to be a booster to the slow change. It brought about a sudden shift in many industries towards technological transformation and reliance on remote structure. One major change boosted by the pandemic has been online food and products delivery, while it did impact the market due to its many restrictions.
With people confined to their homes, online shopping became as much of a need as it made its stance as the best time pass. The grasp of the virus has loosened but most people still rely on online food and products delivery. This shift has brought about an outburst of opportunities in the market thus, opening many new gateways.
WTRH's Analysis
In 2021, the company suffered from many challenges due to hurricanes in its core markets on top of constraints emerging from the pandemic. Thus, focused on improvement, WTRH invested in products and personnel in the year which is expected to deliver growth in the future. Moreover, the company has also been working on diversifying its portfolio to include all kinds of products rather than only food. With a focus on expanding its delivery verticals, the company anticipates much improvement in 2022.
Conclusion
WTRH stock rebounded late on Monday after it presented a favourable dip for investors to buy the stock.