Despite market confidence seemingly at an all-time low, there have been a number of cryptocurrencies that have performed spectacularly. In fact, a number of coins have even broken all records and hit an all-time high in their price trajectories. This indicates that market sentiment, although low, can be found favorably in concentrated pockets of the market.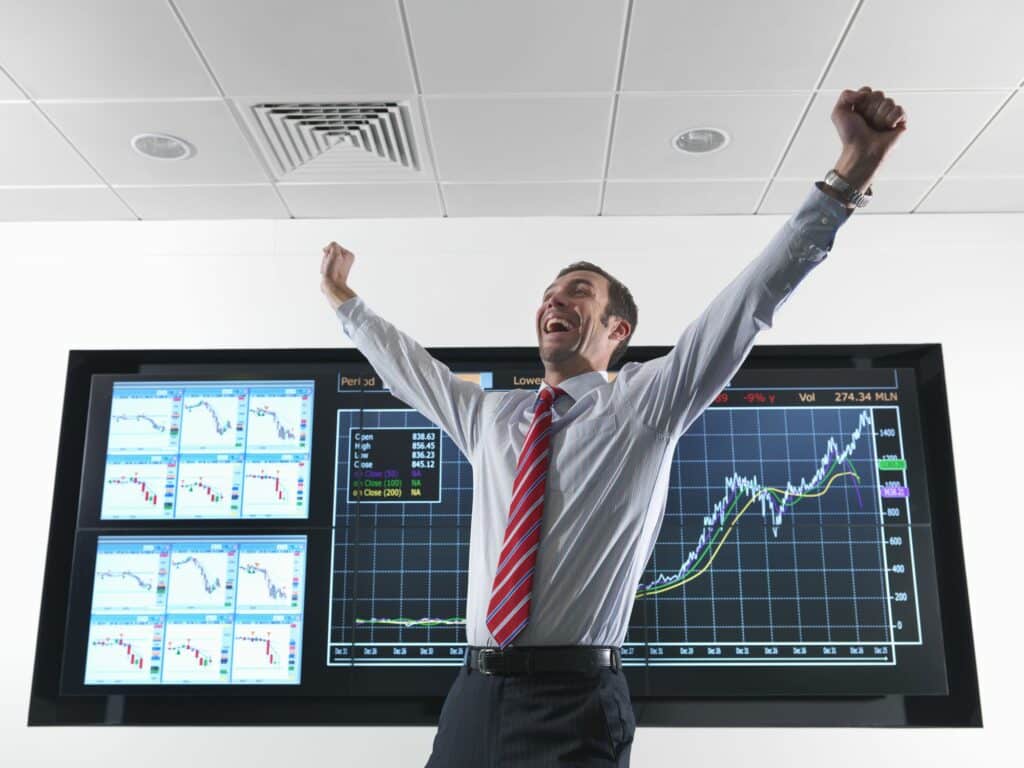 ATH Cryptocurrencies
As of the writing of this article, the following cryptocurrencies hit the ATH mark:
CyberDragon Gold
CyberDragon Gold (GOLD) was among the big winners of recent days, which reached a peak price of $0.0293 earlier today. The cryptocurrency has been on a largely bullish rise since the start of 2022 and has frequently made it to new ATH points across the months. In fact, since late January, CyberDragon has ballooned up by nearly 4200%. This trend shows no sign of slowing down anytime soon.
ArenaPlay 
ArenaPlay (APC) is another name that reached an all-time high, in an especially remarkable manner. Since trading in late July 2022, APC has been on a downward slide and seeing a hard plummet in mid-August. Just 23 days ago, the cryptocurrency hit its all-time low of $0.333. Since then it has been on a roll, with a phenomenal price explosion observed on Monday, pushing APC up to an ATH of $2.06. We here at Stocks Telegraph believe that this surge could very well continue, given that the gains in just the last 24 hours exceed 26%.
Streakk
Streakk (STKK) also proved to be amongst the ATH winners of the day, reaching a peak price of $160. Trading for less than a month, STKK's price trend shows spontaneous upward climbs which it maintains and pushes on. Those holding this cryptocurrency since its initiation have enjoyed a 65% climb, in hardly 25 days. If this trend is persists in such a sustained manner, the growth offered could be substantially higher in the following weeks.
Herbee
Herbee (BEE) was another name amongst the rising cryptocurrencies, which made its mark as an ATH winner. Trading for just the last 8 days, BEE saw an initial price surge of 20%, pushing it up to $0.215 in a matter of hours. Since then, throughout the prior week, BEE has been pushing upwards, following this jump, continuing to cover more ground and reach new highs with each passing day. Its present price of $0.230 is territory it had not yet crossed. With each passing hour, this cryptocurrency persistently hits new highs, indicating the bullish confidence surrounding it.
HyperonChain
HyperonChain (HPN) was off to a rocky start upon initiation, after it started trading in the crypto-markets on the 1st of September, last week. Constant ups and downs gave investors much to be cautioned about. The price explosion that triggered yesterday, and pushed on to today, however, had proven unexpected and phenomenal. Early this morning, HPN reached an ATH of $0.027, putting its gains for the day at over 320%, more than quadrupling in price since yesterday.
Top Moving Cryptocurrencies (24H)
In addition to ATH names in the crypto-verse, another crucial metric through which to identify the most spectacular winners are the top movers of the day. Cryptocurrencies that have undergone the most rapid of climbs in the last 24 hours are great to point out where the market bulls are at. These cryptocurrencies typically hold sufficient momentum that could deliver further gains in the upcoming days. At the writing of this article, the top movers of the day are as follows:
Atmosphere CCG
Atmosphere CCG (ATMSSFT) took the lead amongst the winners of the day, shooting up from $0.0054, right up to $0.00180, which reflected a jump of almost 233%. This rocketing climb has more than tripled the cryptocurrency's price during the day. At the start of the day, Atmosphere CCG started on a tumble, falling 48% in the first few hours. This was shortly corrected and went on to climb substantially throughout the day. Its present trade volume for the day stands at over $5.7 million.
Every Game
Every Game (EGAME) had remained relatively stable throughout most of the week, until Monday, when it began a persistent fall to a lower level each day. This downward slip continued up to early this morning, when EGAME undertook an explosive upward correction, shooting up from $0.000228 to $0.000597, translating to a single-day rise of over 160%. During this time, its trade volume has ballooned from $400,000 to over $4.3 million.
Ambrosus
Ambrosus (AMB) too made it on today's list of big winners, owing to its epic single-day price take-off of 143%, coming seemingly out of nowhere. This sudden growth spurt from $0.0090 to $$0.00220, is accompanied by one of the most spectacular volume rushes of the week, which helps explain the guided hype surrounding AMB. Just yesterday, daily trade volume for the cryptocurrency stood at less than $300,000, whereas it is presently up at almost $13 million.
Suterusu
Suterusu (SUTER) also made the news given one of its largest single-day jumps of almost 300%, pushing it to its highest point in over 3 months. As the day continued, these gains stabilize at close to 140%, which is still incredibly remarkable, given the extreme fear that presently permeates the markets. SUTER is evidently a part of a hype rush, given that its trade volume, which yesterday stood at a mere $800,000, today surpasses the $10 million figure.
Fame MMA
Fame MMA (FAME) also made it on today's list of winners, in its 24-hour jump from $0.005151 to $0.009348, denoting a rise of over 80%. Volume during this rise has steadily been increasing from $152,000 at the start of the day, to over $1.5 million at present. This upward surge comes as a sigh of relief for FAME holders, especially since considering its steady fall of 24%, causing a slow bleed price loss, before this sudden correction.