91-year-old billionaire investor, Warren Buffett, is one of the few individuals whose decisions directly influence the direction of the financial markets. Analysts, traders, as well as economists closely track which assets the man's multinational investment conglomerate, Berkshire Hathaway (NYSE: BRK-A) buys and sells. Stocks Warren Buffett buy and sell has a proven track record of making him an investor kingpin, by committing to the value investing philosophy. This has yielded him phenomenal success over the years.
Since 1965, the S&P 500 delivered an average return of 10% per annum, whereas Berkshire Hathaway earned a double of 20% gains per year, during the same time period. For this reason, it comes as no surprise that many in the market look up to Warren Buffett, and what he is up to, in regard to his investment decisions. These transactions provide guidance as to which stocks showcase promise, and which ones are no longer worth holding. Here we present 7 crucial buy and sell decisions that Warren Buffett recently made.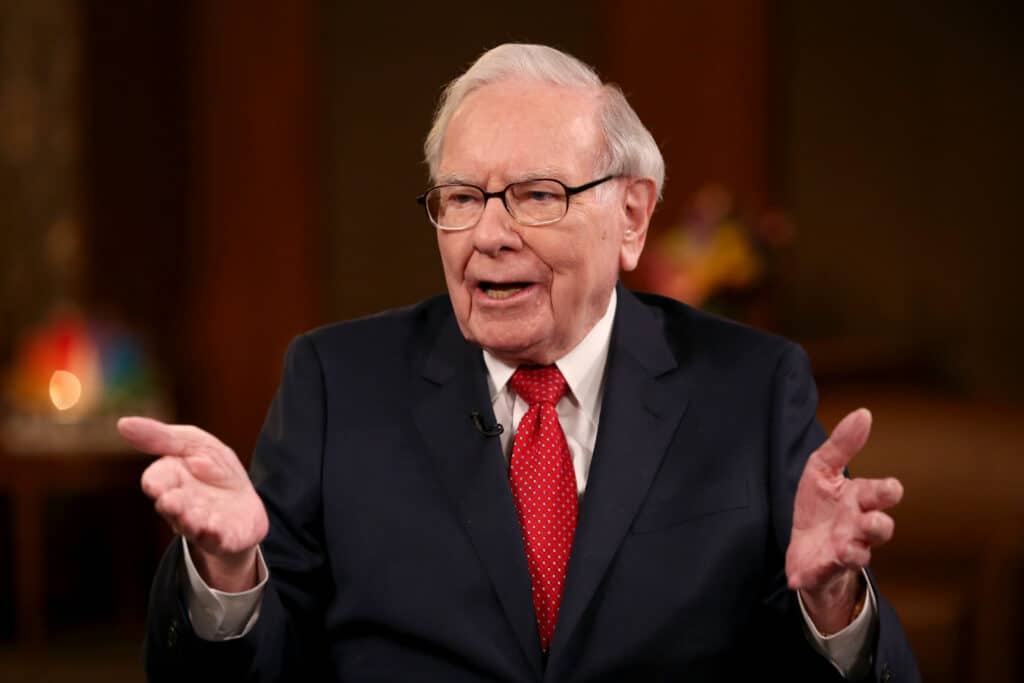 Chevron – Bought
Warren Buffett stocks always had a knack for the energy sector. The recent name in the Berkshire Hathaway portfolio is Chevron Corporation (NYSE: CVX). Buffett had previously trimmed his stake in the company by over 25% during pandemic times, in the second quarter of 2020. In the third and fourth quarters of 2021, however, he upped his stake by 24% and 33% respectively. It was not until the first quarter of 2022, however, that Warren Buffett decided to go all in with the stock. Berkshire Hathaway increased its stake by over an incredible 300%.
The stock has been directly exposed to the profit opportunity by increasing crude oil prices, which boosts both profit margins and liquidity. The result has been an almost 70% year-on-year revenue growth in FY22Q1, and a 65% boost to its cash holdings. Buffett clearly anticipates this stock to be ideally positioned in these times, and one that is likely to return value to shareholders through buybacks and dividends, two of Buffett's favorite things. To add, oil is a great hedge against inflation, which is presently prevalent at record levels.
AbbVie – Sold
Another big name in the Berkshire Hathaway fund was AbbVie Inc (NYSE: ABBV), which stands as the largest pharmaceutical company in the world, with a market capitalization of over $260 billion. Despite such a strong market position, and annual revenue of over $56 billion in 2021, Buffett sold the entirety of his stake in the company in June 2022. The total shares dumped exceeded three million.
Despite its strengths, ABBV had a number of fundamental aspects which disqualified the stock from Warren Buffett's investment strategy. For one, the company's total debt stands at almost $74 billion, which is far above what would be considered safe. As a result, despite the impressive gains in the company's free cash flow, approximately half was being allocated to debt repayment, which is not a value-adding commitment. This could prove fatal as economic uncertainty, and interest rate hikes continue.
Moreover, the company's star product, the Humira treatment, despite contributing $21 billion to total revenue was on a declining sales trend. Moreover, its exclusivity rights are set to end in 2023, which will further accelerate its fall.
Apple – Bought
At 43% of Berkshire's total portfolio, Apple Inc (NASDAQ: AAPL) stands as Buffett's largest holding worth roughly $138 billion. The investment titan recently spent a further $600 million in buying even more Apple stocks.
Warrant Buffett has been quite vocal about his obsession with the stock. He admires the strength of the Apple brand, as well as the vast ecosystem of products and services it has established over the years. This fascination with Apple stock remains remarkable, given Warren Buffett's general avoidance of tech stocks. It is important to consider that his preference for the stock is not unsubstantiated. He initiated his position on Apple in 2016, delivering his company a gain upwards of 400%.
Even in the wake of oncoming macroeconomic uncertainties, the scares of a recession and inflationary pressures, Apple remains a great investment. Its significant market capitalization protects the company from economic volatilities. It also enjoys tremendous pricing power, given its affluent and highly loyal customer base, which would make it a great inflation pick. These factors reinforce why Warren Buffett has decided that now is the time to up his already significant stake in the company.
Bristol Myers Squib – Sold
In keeping up with his trend of parting ways with pharma stocks, another major sale in stocks Warren Buffett made was in Bristol Myers Squib (NYSE: BMY). It was in the final quarter of 2021, that Berkshire Hathaway got rid of 76% of its stake in the company, with the remaining 5.2 million shares dumped entirely in FY22Q1.
What had initially drawn Buffett to Bristol Myers was its acquisition of the biotech star, Celgene in late 2019. The upside potential of the move was incredibly significant, given that it added to the company's product portfolio a wide range of lucrative offerings. These included Revlimid, which treats cell lymphoma and myelodysplastic syndrome, as well as Pomalyst, which targets multiple myeloma conditions.
Since then, a lot has changed for the company, and its challenges appear to continue mounting. BMY's primary products continue to face increasing competition from generic products in Europe as well as America. Moreover, a number of its product's exclusivity rights will face expiration in the coming years. It would appear that Warren Buffett is of the view that the company may not react well to these headwinds, and thus the position in the company no longer remained justified.
General Motors – Bought
Another big name stock in the Buffett portfolio of assets is General Motors Company (NYSE: GM). As is in line with Warren Buffett's stock philosophy of value chasing, a dip was identified earlier this year, and Berkshire Hathaway's total GM stake was increased by 3%. The end result was a total holding of over 62 million shares which are worth $2.7 billion. In the first quarter of 2022, GM fell from $65 to $39, in hardly a three-month window, despite strong fundamentals. Buffett was quick to identify the opportunity and buy the dip.
Many analysts, however, are of the view that this stake was upped because of GM's plans to collaborate with another Buffett-backed firm, Pilot Company, to make an entry into the EV charging domain. The move could possibly indicate a strategic shift for the company towards the EV transition, which is likely going to shift global dynamics in the next few decades. As a result, GM could likely be sitting on substantial upside potential. The present value of this growth potential may very well have been a factor in Buffett's buy decision for the stock. Moreover, his 40% stake in the pilot company does substantiate his optimism, given the inside information he has access to.
Store Capital – Sold
Warren Buffett is known for his apprehension toward the Real Estate sector. This is why he turned heads in mid-2017 when he decided to enter a position in the brick-and-mortar REIT, Store Capital Corporation (NYSE: STOR). It is likely that he had determined undervaluation, which was significant enough for him to hold a position in the REIT. Although the stake in STOR was insignificant in the Berkshire Hathaway fund at a mere 0.25%, it saw a further reduction to 0.12%. This reduced the impact on the overall fund in the case of STOR seeing a fall. The position may be insignificant in the Berkshire books, but the fund remains Store Capital's third largest owner, after BlackRock and Vanguard.
No one can say for sure where this change of heart had come from. It made sense to hold a high-quality REIT in the wake of macroeconomic uncertainty. It is likely that the future for brick-and-mortar looks bleak in the wake of the present trend toward remote working and e-commerce. In any case, Warren Buffett has once again focused on his classic approach which gives less weight to the real estate sector.
Formula One Group – Bought
The motorsport conglomerate, Formula One Group (NASDAQ: FWONK) was a Warren buffet stocks pick that saw a dramatic rise in the Berkshire Hathaway portfolio. Total shareholding saw an increase from 2.1 million shares to a whopping 7.7 million shares, indicating a jump of 264%.
Formula One Group holds licensing rights for the Formula One motorsport events, which have been riding a growth wave. The rise comes as a rebound following the pandemic dip. As the shift to the digital realm continues, Formula One is likely to see a surge in its viewership. The stock has also been faring significantly well in comparison to the wider market. As the S&P 500 dipped by 8% in the last 12 months, FWONK saw a climb of almost 35%. The stock being a performer amid recession scares is a strong indicator that it has growth potential.
Conclusion
Warren Buffet, as many agree, is the undisputed greatest long-term investor of all time. For one of the richest man in the world with a self-made net worth, the man's investment approach needs no persuasion. For a man who has so successfully beat the market, there is guidance for investors at large. Stocks that Warren Buffett buys and sells mentioned above shed light into his investment philosophy and forward-looking psychology of Warren Buffett. They point to both opportunities to aim for, and challenges to steer clear of.