Stocks that trade under the 5 Dollar mark, which are better known as penny stocks remain a favorite to a significant portion of the financial market. They are especially popular amongst retail traders that seek immediate short-term swings. Furthermore, in many cases, long-term investors identify highly promising penny stocks which they anticipate will eventually soar after several years. The attraction with this class of stock primarily lies in the growth potential they theoretically hold. Hardly any other stock category rises by such an enormous growth factor as one which is at the bottom of its trajectory.
Additionally, people tend to like holding a large number of assets, as opposed to fewer of them. This psychological motivation is one out of many factors as to why large companies go for stock splits. Given this preference that many hold for penny stocks, we recommend the top 5 stocks trading under $5, which you can add to your portfolio.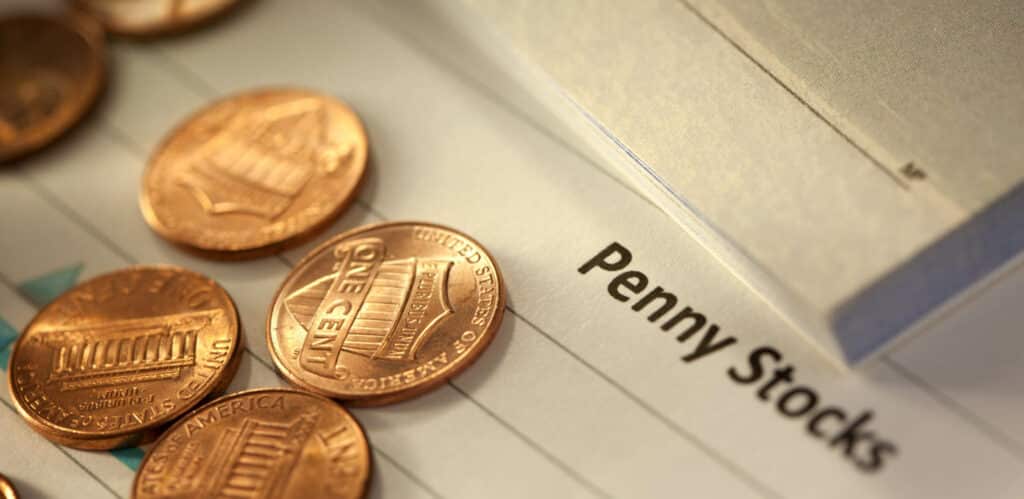 CymaBay Therapeutics
We begin our list of Stocks Under 5 Dollars with the highly promising biopharmaceutical company, CymaBay Therapeutics (NASDAQ: CBAY). This penny stock is a great long-term investment to consider, especially given the progress the company has made in recent times. Its treatment candidate targeting primary biliary Cholangitis, otherwise known as PBC, has covered some significant milestones, with phase 3 results anticipated by next year. The prior studies each indicated a decrease in patients' PBC scores, whilst enhancing the survival rate of patients that do not have a transplant carried out.
For a stock trading at a mere $4.16, these results are incredible in terms of the potential they hint at. The PBC market is presently estimated at being worth $800 million and is likely to reach $2.5 billion, according to trends and statistics. With CymaBay's candidate anticipated to be the leading treatment mode for the condition, approval for commercialization could be a game changer for the company.
On the financial front, CBAY stands in a relatively decent position, considering it is in a pre-revenue phase in its lifecycle. The company's cash and equivalents stand at $193 million, which is a clear indication that each of its studies can be funded without obstacles. Given these aspects, CBAY is an ideal penny stock to consider investing in. As more positive news comes about pertaining to its treatment candidates, we can expect its price to further surge.
ARC Document Solutions
The second stock Under 5 Dollars on this list is the digital printing company, ARC Document Solutions (NYSE: ARC). ARC trades at $2.95 and is a stock that holds significant promise, especially for investors that don't mind facing a certain degree of risk. Trends in the last years have shown decreasing business performance for the company, yet it seems to be making an epic turnaround following the end of the Covid-19 pandemic. Demand for ARC's specialist printing services has been growing.
ARC Document Solutions is a master of its craft and prints high-quality materials in a number of different mediums. With 10,800 sites in operation across the United States, the company holds a stellar market position. Moreover, the company has taken a unique approach to offer the full set of advantages to its printing clients, which gives it a significant competitive edge. For one, it offers printer networking services, which allows organizations to remotely connect to the various printers on the network, as well as its own ARC printing centers. It also offers software packages for clients that would allow them to track and subsequently optimize their print usage and expenses.
The company's success given its robust market position further reflects in its financial results over the years. 2017 was the worst year for the company, where it incurred a net loss of over $21 million. By 2020, despite Covid-related challenges, it delivered a net profit of an impressive $6.2 million, in comparison to the prior year's $3 million figure. Its recent most annual earning figure for 2021 stands at an incredible $9.1 million.
Both these financial trends, as well as its strong market position, make its rise inevitable in the long-term, and a must-buy for those interested in growing penny stocks.
Assertio Holdings Inc
Up next, we present the specialty pharmaceutical company, Assertio Holdings Inc (NASDAQ: ASRT). There is much to marvel at about this emerging player, but the most impressive is how far it has progressed and transformed itself in recent years. To put this into context, the last 12 months have seen the S&P500 fall by almost 11%. At the same time, ASRT climbed from $1.20 to $4, indicating a gain of almost 233%.
The credit for this stellar growth trajectory goes to its fresh management that turned things around for the company. Last year, under the older management structure, cash flow for the company looked dismal, and a poor acquisition of the opioid drug Nucynta was made. Things for Assertio looked bleak. However, with a new management team on board, a number of critical changes were made, significantly boosting the company's standing and making it one of the finest investments for Stocks Under 5 Dollars. For one, the terrible Nucynta deal was reversed, with the asset being disposed off without delay, and its proceeds used to pay off company debts. This was crucial in enhancing Assertio's net asset worth and reducing credit risk.
In addition to debt settlement, the management had gone on to acquire a portfolio of non-steroidal anti-inflammatory drugs. This move proved highly beneficial to the company, as it provided a much-needed boost to its cash flow. Analysts have projected its revenue to climb from $112 million to a whopping $136 million. Similarly, its EBITDA figure is anticipated to climb from $49 million to nearly $72 million.
With prospects this strong, any stock is sure to continue its epic rise. The penny stock is simply too good to ignore.
US Global Investors
The fourth stock  Under 5 Dollars on our list is the small-cap, publicly owned, investment management firm, US Global Investors (NASDAQ: GROW). US Global provides services to both pooled investment vehicles, as well as other investment companies. This is due to the financial expertise its management holds in managing various classes of investment funds.
There are a number of attraction factors that are inherent to GROW. For one, the company presently holds a market capitalization of $60 million, with its shares priced at nearly $4.20 each. An acquisition offer by Echo Lake Capital and Deer Haven have placed an offer value of $5.30 per share, which implies a company valuation of over $80 million. This indicates a considerable undervaluation, with a rise imminent. However, this offer does not adequately reflect how high GROW's intrinsic value actually is.
According to valuation calculations made by the company's management, GROW's ETF business alone has a potential valuation of over $100 million. Moreover, its PE ratio is significantly below that of its competitors, further reinforcing undervaluation. This is likely due to the mass sell-off the company's stock was caught up in, during the prior year, which saw its price shed by nearly 30%. However, its fundamentals remain strong despite the wider panic of the bear market.
Furthermore, GROW is a debt-free company, which enhances its safety profile, and makes it worth consideration, especially when factoring in the macroeconomic headwinds and recessionary conditions. All of these aspects point to the strength this penny stock holds, and why it is worth including in any investor's portfolio.
Safe Bulkers Inc
The final stock Under 5 Dollars on our list is the dry-bulk transportation services provider, Safe Bulkers Inc (NYSE: SB). This penny stock is a top pick among investors in terms of the incredible discount its price currently trades at. This is evident from its PE ratio of 2.7, which is substantially lower than the industrial average of 16.2.
In addition to its attractive valuation, SB has always been a favorite amongst shipping investors. This is due to the stability it offers, as well as its prudent financial management. Its 50 dry-bulk vessels offer it exposure to some of the most lucrative shipping markets such as Panamax, Kamsarmax as well as Post-Panamax. For the first quarter of 2022, the company saw its revenue climb to almost $78 million, compared to the prior year's first quarter figure of $62.5 million. Similarly, its net income rose from $21 million to over $36 million during the same time period.
At present, the management remains focused on ensuring dividend growth, as well as deleveraging its balance sheet, both of which are likely to catalyze further growth in its share price. Revenue is also likely to increase with time, given that lower-rate legacy charter contracts continue to expire.
Things are looking good for Safe Bulkers, especially in terms of its growth prospects and financial improvement. The features discussed to make it the ideal penny stock to lock an early position in, and ride its steady growth wave over time.
Conclusion
Penny stocks Stocks Under 5 Dollars are a sure way for any investor to see their portfolio get an early boost, given the high growth potential this class of stock offers. With strategic planning and the right choices, you can significantly boost your chances of success for such an investment strategy, by identifying the most promising stocks to buy. Each of the stocks covered in this article showcase stellar opportunities from a wide array of industries and areas. These stocks also hold unique strengths which make growth inevitable and imminent.