The rise of crypto derivatives is closely linked with the rise of the cryptocurrency market. The bull run since December of 2021 appears to still be sustaining with minor market retracements and the cryptocurrency market is not losing its appeal any time soon.
Binance Futures, Binance's cryptocurrency derivatives platform, has recently hit a record high open interest of $10 billion on Saturday with a yearly growth of a staggering 3,900%. The sharp increase in the value of derivatives that are not yet settled is indicative of the high capital inflows in the market.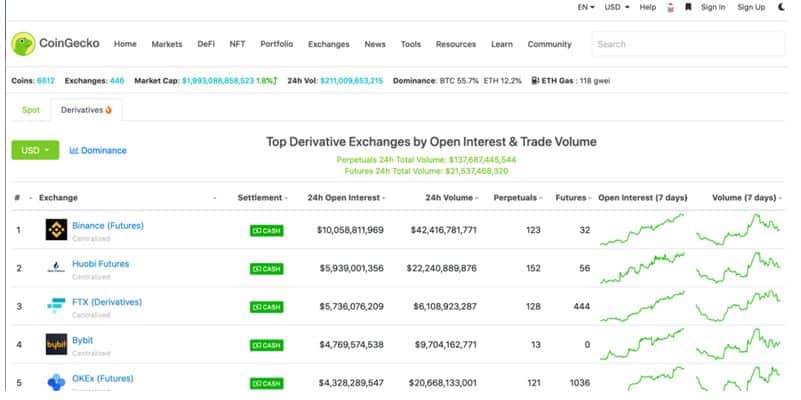 The derivatives platform has now over 180 pairs being offered. The record high open interest is attributed majorly to increased retail interest as Binance is regarded as the platform for retail investors. Increasing retail interest in the cryptocurrency sphere points towards the mass adoption of cryptocurrencies being sooner than expected.
After establishing the record high 24-hour open interest, the exchange open interest moved lower than the $10 billion mark. However, the open interest stayed close to the $10 billion level – touching it several times.