On April 14, Nektar Therapeutics (NKTR) jointly announced with Bristol Myers Squibb (BMY) to drop the global clinical development program for key cancer drug bempegaldesleukin (BRMPRG) in combination with Opdivo. Consequently, shares of NKTR plunged down by 17.05% in the after-hours on Friday to reach $5.11. This downfall came after a slight decline of 0.16% during the prior session.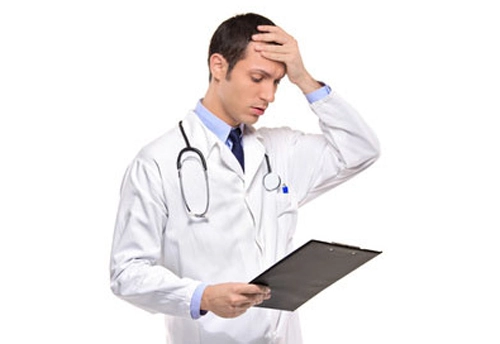 Latest Update
The company's BEMPEG was being tested in combination with BMY's Opdivo in renal cell carcinoma and bladder cancer in two clinical trials (among others). In an update on the two trials on Friday, both the companies shared their plan to discontinue the studies as well as all other ongoing studies in the program. Hence, the whole global program for the clinical development of the drugs in combination will be ended.
The reason for this discontinuation was the latest results from the analyses of the two clinical studies. The final analysis of the objective response rate (ORR) demonstrated that the combination of the drugs failed to meet the statistical significance or efficacy threshold. Moreover, overall survival (OS) also did not meet statistical significance.
Additionally, the results were analyzed by the independent Data Monitoring Committee (DMC) and assessed by Blinded Independent Central Review.
Recently, two other pivotal studies in melanoma were also announced to be discontinued as one of the trials failed to meet its main goals. Thus, the companies would work together for discontinuing the trial program for the drug combination.
Healthcare Stocks & NKTR
As the economic concerns continue to grow, investors are targeting defensive sectors including healthcare, utilities, and consumer staples. Given the geopolitical uncertainty and the Fed's fights against inflation, the market is up for some more turbulent times ahead as some even expect a recession. Therefore, by focusing on defensive sectors, investors are trying to shield themselves from the stormy weather.
All the defensive sectors are so far outperformed the broader S&P 500 in April.
Thus, while enjoying gains of 11.9% in the past month, NKTR also has suffered due to the gloomy situation with its cancer drug development.
What's up Ahead for NKTR?
For 2022, the company was expecting total revenues of $185-195 million including an anticipated milestone payment from Bristol-Myers. But since the whole program of BMI with NKTR is about to be closed the milestone payments are now highly unlikely. Hence, the company is now working on a strategic plan to bring in support for its cash runway goals while remaining dedicated to developing therapeutics.