On March 23, KB Home (KBH) declared its financial results for the first quarter of fiscal 2022, which ended on February 28, 2022. Consequently, the stock plunged further deep in the after-hours session.
In the prior regular session, the stock traded in the red with a day range of $35.86 to $37.55. KBH suffered a loss of 4.66% at its closing price of $36.03 per share. The volume of the shares exchanged during the session remained above the average at 5.12 million. Following the announcement, KBH continued its downtrend into the after-hours. Thus, the stock declined by a further 4.33% or $1.56 in the after-hours session. At the close of the session, the stock had a value of $34.47 while 1.38 million shares were exchanged in the session.
The homes building company, KB Home was founded in 1957 and is based in Los Angeles, CA. Currently, the company's 88.27 million outstanding shares trade at a market capitalization of $3.34 billion. KBH presently stands on a year-to-date loss of 19.45% while it declined by 16.96% last year.
KBH's Q1 2022 Financials
In Q1 2022, the company's revenues increased by 23% YOY to $1.40 billion while homes delivered remained unchanged at 2,868.
Moreover, the company had a net income of $134.3 million in the quarter with an increase of 38% YOY. Subsequently, the quarter's diluted EPS increased by 44% YOY to $1.47.
KBH ended the quarter with cash and cash equivalents of $831.4 million while totally liquidity was $1.07 billion.
Additionally, the ending backlog was $5.71 billion, which marks an increase of 55% YOY.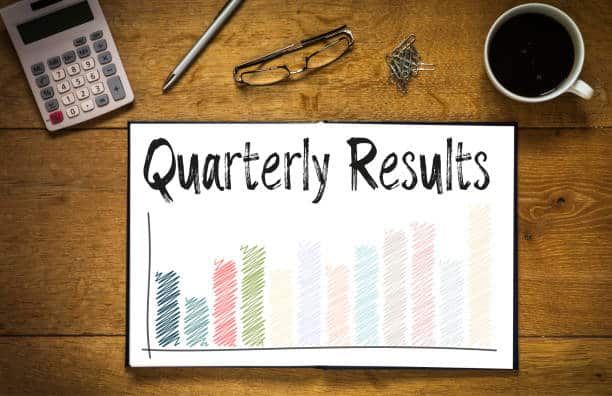 Fiscal 2022 Guidance
Furthermore, the company also provided guidance for fiscal 2022 with housing revenues between $7.20 and $7.60 billion.
The expected average selling price for fiscal 2022 is $490,000-$500,000 while the housing gross profit margin is expected to be 25.5%-26.3%.
KBH's Latest Company News
On March 22, the company announced being named to Newsweek®'s 2022 list of America's Most Trusted Companies. Presented by Newsweek and Statista Inc., this prestigious award is based on a huge sample of 50,000 U.S. residents' survey. The study encompassed all stock exchanged-listed companies with a 2020 revenue of over $500 million.
On March 11, KBH announced the grand opening of The Enclaves at Desert Oasis's new-home community in Surprise, Arizona. On the same day, the company also announced the opening of the new-home community Butte Vista at Cobbles stone, in Plumas Lake, California.