Top Weekly Crypto Gainers
Despite the volatility seen, which broke the upward momentum of top crypto names such as Bitcoin and Ethereum, a number of cryptocurrencies have performed quite impressively. Several names undertook epic climbs, despite the fateful weekend that triggered a bearish market-wide plummet. As of the writing of this newsletter, the following names stand as the top gainers of the week: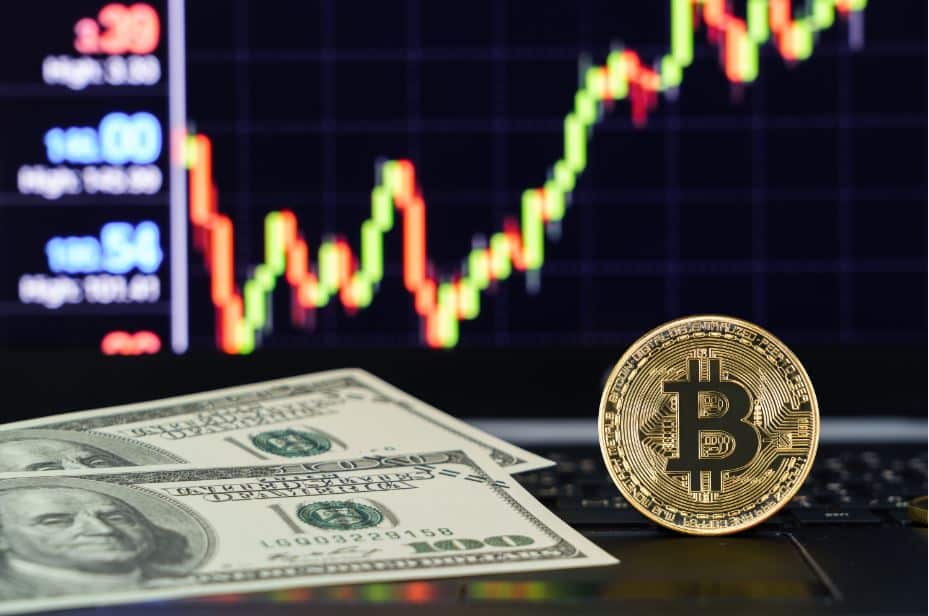 Azit
From among all winners of the week, the one that takes the lead by far is Azit. The Korean real estate blockchain project saw a surge in its volume on Friday, which resulted in a spectacular price explosion, taking the cryptocurrency from $0.032, straight to the $1 point. Although this peak could not be sustained, Azit is presently trading at over $0.30, reflecting a net gain of a whopping 838% climb in just a seven-day period.
Elan
Another name in the crypto-verse that has been performing spectacularly this last week has been Elan. The cryptocurrency undertook a week-long climb that took it from $2.50 to $7.70, in a single week. This gain translates to over 200%, with the cryptocurrency more than tripling its price during this period. The surging interest surrounding Elan traces back to last week, after its successful patent filing on its Apollo concept, offering its intellectual property protection in the market.
GoCryptoMe
GoCryptoMe (GCME) also proved to demonstrate a dazzling success this week in its price take-off from $0.0064 to its present price of $0.0187. This price appreciation of over 190%, coincides with epic levels of volume, presently exceeding the $22 million point. Interest around GCME has been growing since the project's v2 platform rollout, leading to high levels of FOMO in the market.
YFDAI.FINANCE
YFDAI.FINANCE (YF-DAI) saw perhaps the most thrilling price trajectory of this week, resembling a rollercoaster path in many instances. On Wednesday last week, YF-DAI exploded in price, and shot up from $33.10 to a peak of $205.88. However, although this gain was short-lived, the cryptocurrency's price, post-stabilization presently hovers around $92. Despite the price correction, therefore, YF-DAI has gained a net 179% in the prior seven days.
hiDOODLES
The last week saw hiDOODLES climb to mighty highs, and also fall to drastic lows. At its highest point, the cryptocurrency gained over 350%. However, in the corrections, and fightbacks that followed, hiDOODLES stands to have netted a climb of 168% during the last week, making it an impressive name on our list of top winners.
Top Weekly Crypto Losers
Unfortunately, given the uncertain and volatile state of the wider crypto market, there had been a lot more losers in the past week than they had been winners. Bears have been far more active, selling off their stakes and bringing the wider market capitalization lower. At the time of this writing, the following crypto-names stand as being the top weekly losers in the market:
BITCONEY
With its 24H trade volume of over $3 million, BITCONEY has seen a price drop of 90.8% this prior week, making it the top loser in the crypto-sphere. The mass sell-off comes after a crash in token liquidity, which immediately triggered off alarm bells, with many holdings cautioning towards a rug-pulling being underway. As its volume remains quite high, it is expected to undertake a further fall beneath its present level of $2.58.
CryptoFi
After its 72% price loss of the prior week, CryptoFi (CFI) has continued on this losing momentum, making it to this week's list of losers too, having shed a further 90.7% in price. Although CFI has been gradually slipping beneath $0.000260 throughout the week, it saw a hard plummet yesterday, resulting in its present price of $0.000019. Market participants sense red flags, especially since 95% of the tokens are owned by a single address.
Bitcoin Standard Hashrate Token
Following signs that Bitcoin Standard Hashrate Token (BTCST) will likely be delisted from Binance, the cryptocurrency began experiencing a mass selloff due to liquidity concerns. In the process, it dropped from $5.66 to its present low of merely $1.75. This poor fall translates to a price loss of almost 70%, in a single week. Its trade volume of over $5 million further suggests that the bear is yet to calm down with BTCST
Mithril
Another significant name among crypto-losers this week has been Mithril (MITH), falling from $0.0127 to its present level of $0.0053, translating to a 58% drop. The hardest plummet during the week took place on Thursday, and continued its sharp fall throughout the weekend, as volume peaked at $16 million. Mithril has already seen a delisting and promises no future updates, which explains its wider unfavourability.
Bxmi Token
Bxmi Token has shown to be highly unpredictable over the prior week, falling suddenly to new lows without warning. It started off the week at the $0.4452 point and is presently down to $0.1802. This fall, which amounts to a weekly 60%, is likely to continue, based on the momentum seen.  Volume has gone up by 20% in the last 24 hours, and BXMI continues to hit deeper lows, as the day moves on.