One booming industry that is capable of taking investors to a new high is the cannabis industry. Analysts expect a minimum compound annual growth of 25% to continue right through to 2030. This translates to a rapid market expansion, which would essentially be doubling in size every four years. As the trend toward legalization of marijuana, along with its various derivatives continues to be observed throughout the developing world, so too does the potential of this industry reveal itself. The coming age reflects an exciting opportunity for entrepreneurs and large cannabis corporations to demonstrate how they aim to lead this dynamic growth industry. It would be the best time for them to start looking at the best Cannabis stocks to buy.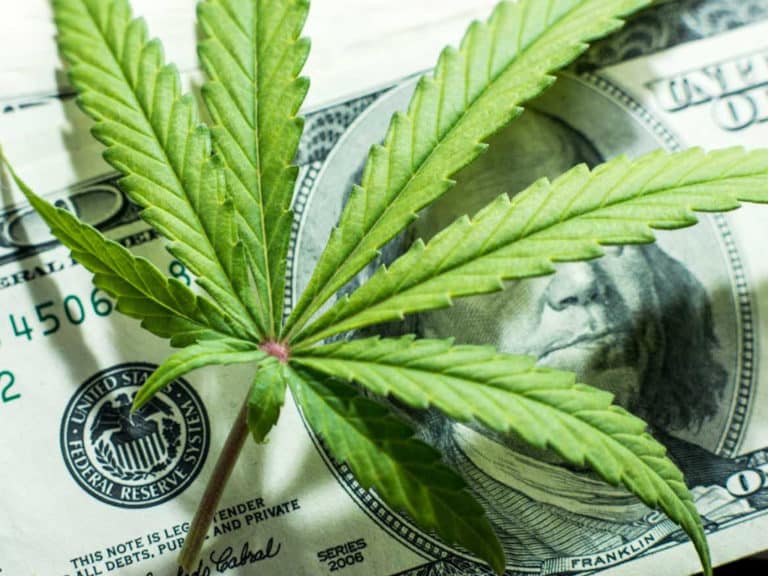 Despite such attractive promises, many cannabis stocks remain highly risky investment choices. This is due to the early phase of the industry, where winners and losers are yet to be clearly distinguished. In this article, we bring forward some of the most promising cannabis stocks to buy right now.
GrowGeneration
We begin our list with the emerging cannabis star, GrowGeneration Corp., (NASDAQ: GRWG). GrowGeneration, in addition to being one of the leading names in the marijuana business, is also renowned for selling organic fruits and vegetables. Although its largest customers remain companies looking to acquire cannabis products. GRWG being one of the leading companies in the marijuana business surely can't be forgotten while looking at cannabis stocks to buy.
GrowGeneration is a company that has significantly benefited from favorable cannabis market conditions. This can be ascertained from its revenue figures in the prior years, which indicate a high correlation to the broader marijuana market. GRWG offers investors an opportunity for direct exposure to the wider industry, through which they would not miss the cannabis boom. As the use of the plant continues to become accepted in both legal and social contexts, the addressable market for GrowGeneration continues to see an expansion.
GrowGeneration is distinct from its competitors given its dynamic flexibility and commitment to radical innovation. When the Covid-19 pandemic struck global industries, GRGW focused on strengthening its e-commerce platform. Revenue through this platform alone rose by a whopping 240% to over $36 million in 2021. Its strong proprietary brand in the market further boosts its longer-term sustainability.
At present GRGW is trading at $4.72, which is 88% below its prior-year figure of above $40. This makes the stock a great investment opportunity to consider, given its strong prospects.
Green Thumb Industries Inc.
The second stock on our list is Green Thumb Industries Inc. (OTCQX: GTBIF). There is a lot to judge the potential of cannabis stocks by, yet the most critical remains cash flow. Green Thumb dominates the industry on this metric and thus is of the best choices a cannabis investor could presently park their funds in.
Cash flow reflects the operational and financial health of a company. In the cannabis industry, which has just taken off, this metric is essential. Most cannabis companies burn more money than they are able to generate in order to set up cultivation operations and set up facilities. This remains the norm in the industry as of yet. However, this could prove disastrous in the wake of a looming recession, which could see cash-negative firms struggling to survive.
Green thumb remains number one in the industry in terms of operating cash flow, with a figure of $132 million. It has managed to achieve this through its excellent cash flow management which includes choosing to pay tax in the current period as opposed to deferring it. The company also benefits from its liquidity by paying the least amount of interest on its long-term debt, in comparison to its peers.
Clearly, Green Thumbs' financial position along with its cash flow management delivers it a significant edge above its competitors struggling to turn in positive cash flow. This edge may prove critical in the occurrence of a recession. Such a strong cannabis stock is simply too good to buy right now.
Trulieve Cannabis Corp
Up next, we present Trulieve Cannabis Corp (OTCQX: TCNNF). Trulieve is one of the most impressive cannabis stock names while looking at cannabis stocks to buy, given the explosive financial growth, it reports. Since the astronomical legislative milestone for marijuana in 2017, the company reports a compound average growth rate of over 160%. This figure is extremely impressive considering that it is higher than that of much larger, and more established cannabis corporations.
Trulieve is capable of achieving such stellar growth figures in large part due to its highly sustainable business strategy. Most cannabis companies aim to achieve domination of the markets throughout the US or North America. Trulieve alternatively focuses on Florida alone, which ensures sustained and strategic expansion.
Unlike most cannabis companies that chase growth explosions without focusing on financial sustainability, Trulieve continues to reinforce that it is slow and steady that eventually takes the lead. Across the cannabis industry, every dollar of additional growth comes at a hefty cost, which companies are willing to pay for without much thought, Trulieve is ensuring business expansion that is matched to its financial growth.
TerrAscend Corp
The fourth stock on our list is TerrAscend Corp, (OTCQX: TRSSF). TerrAscend is a Canadian-based cannabis company, which serves the North American market. TerrAscend holds some of the most premium recreational marijuana brands. These include State Flower, Kind Tree, Gage, and Cookies. All of these recreational cannabis products have a robust market throughout the US, as well as in Canada.
Having established itself as a premium marijuana company, TerrAscend enjoys heavy profit margins, that are typically much higher than that of its peers. This is a result of the star status this company holds in the markets it operates, and its products that have a quality that is unmatched by any of its peers.
Another feature that places TerrAscend a cut above the industry is the caliber of its senior leadership. TerrAscend, on the other hand, is led by some of the most brilliant minds in the corporate world. Executive Chairman, Jason Wild is also the chief investment officer, as well as president of his $2 billion asset management firm, JW Asset Management. Jason started this fund in 1998, which was worth a mere $100,000 back then. The man clearly has a knack for transforming fledglings into giant mammoths.
Similarly, chief operating officer Ziad Ghanem is another gem for the company. He was an executive for 15 years in the health and beauty giant, Walgreens Boot Alliance. He also held the post of all markets' president at Parallel, the renowned multi-state operator.
Due to all these features, it is difficult to imagine TerrAscend remaining a mediocre name in the cannabis industry. The company holds all the hallmarks of a player destined to grow big and become a good option for investors who are looking at cannabis stocks to buy.
Trulieve Cannabis Corp
The final stock on our list, and far from being the least is the tobacco industry giant, Altria Group Inc (NYSE: MO), the company in charge of the globally renowned Marlboro brand. Although Altria Group is not an exclusive cannabis stock, the company has been pushing to expand its exposure to the cannabis business. In late 2018, Altria spent $1.8 billion to acquire a stake in the cannabis company, Crono. Since then, Altria has been heavily advocating for relaxed regulations on the marijuana business. It has even been actively lobbying for the industry within the halls of Congress.
Altria Group offers investors significant exposure to the cannabis industry. It also holds some significant advantages that other marijuana stocks do not necessarily possess. First of all, Altria is a global giant that has logistic and marketing expertise. No other cannabis firm comes close to competing against it through this metric. This is due to the early phase nature of the industry, where few mature players operate. Secondly, the company has been in existence for over 200 years. For this reason, it has established the machinery and operations that deliver it a substantial reach in the market. Its peers would probably require decades to reach such a position. For this reason, MO is one of the best cannabis stocks to buy. This is especially true for anyone looking to see their capital directly exposed to the gains of the cannabis industry.
Conclusion
One industry that has been feeling the winds of change in the last decade has been that of cannabis and marijuana. What had once been a social taboo is now making it into the mainstream, with some truly dynamically innovative companies taking charge of the industry. Cannabis is poised to undergo explosive growth, as continues to achieve milestones in terms of legalization and deregulation. The stocks mentioned in this article are some of the most promising names that will help you fly high.